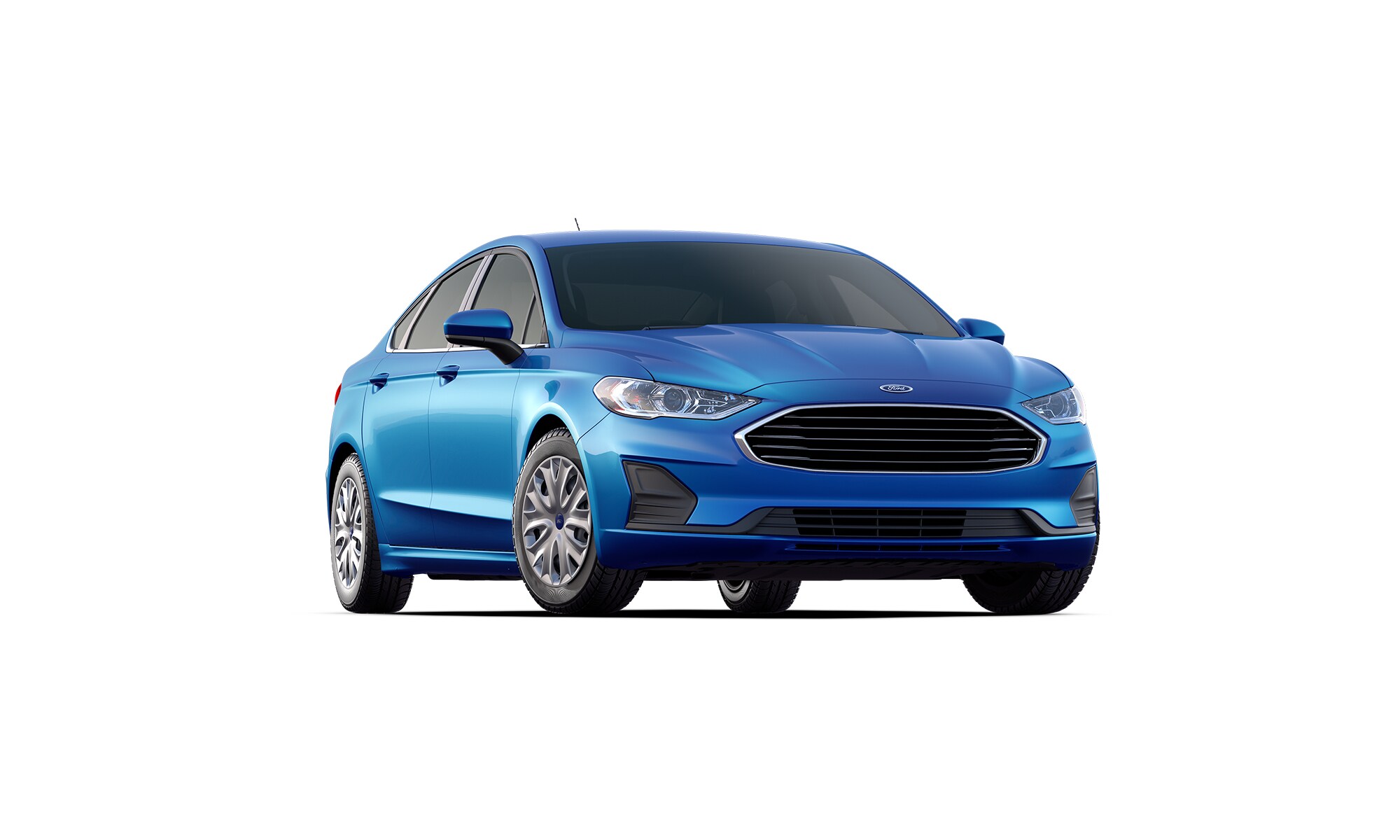 ?
The 2020 Ford Fusion comes standard with many terrific aspects that we know drivers want from mid-size sedans, but it also provides options to help you personalize it to your lifestyle! These options go much further than color schemes and trim levels because they include a wide range of powertrains. Every 2020 Ford Fusion strives to mix efficiency and performance, but some models focus more on one of those qualities than others. Keep reading to see the types of engines available in the 2020 Ford Fusion mid-size sedan!
What 2020 Ford Fusion Powertrains Are There?
The design of the 2020 Ford Fusion makes it a sporty mid-size sedan with a tight turning radius and smooth driving dynamics, but the engines play a key role in its driving feel. We have Ford Fusion V6 models and Ford Fusion hybrids for sale, which you can learn all about below!
Ford Fusion: The gas-powered Ford Fusion sedans include four different gas engines, three four-cylinders and one V6. The 2020 Fusion with 1.5-liter EcoBoost engine matches power, 181 horsepower, with efficiency, up to 34 mpg highway. Want more power? The Ford Fusion Sport V6 has 325 horsepower and 380 pound-feet of torque to help you blow past other mid-size sedans!
Ford Fusion Hybrid: A traditional hybrid sedan, the Ford Fusion Hybrid has a net 188 horsepower between its gas engine and battery while getting up to 42 mpg combined, which will help you save on gas!
Ford Fusion Energi Plug-in Hybrid Sedan: Have a short commute and want a zero-emissions drive? The Ford Fusion Energi has an all-electric range of 26 miles, and it provides 195 horsepower when the electric motor and gas engine are working together. It has the same efficiency specs as the Ford Fusion Hybrid while being more efficient thanks to its all-electric driving option!
See These Various 2020 Ford Fusion Offers in Westbrook!
Our 2020 Ford Fusion inventory houses many offers, and it includes everything from V6 engines to plug-in hybrid sedans. Our Westbrook Ford dealership sits off I-95, so drivers from all around Maine will find it easy to get here to see these fantastic mid-size sedans for sale!